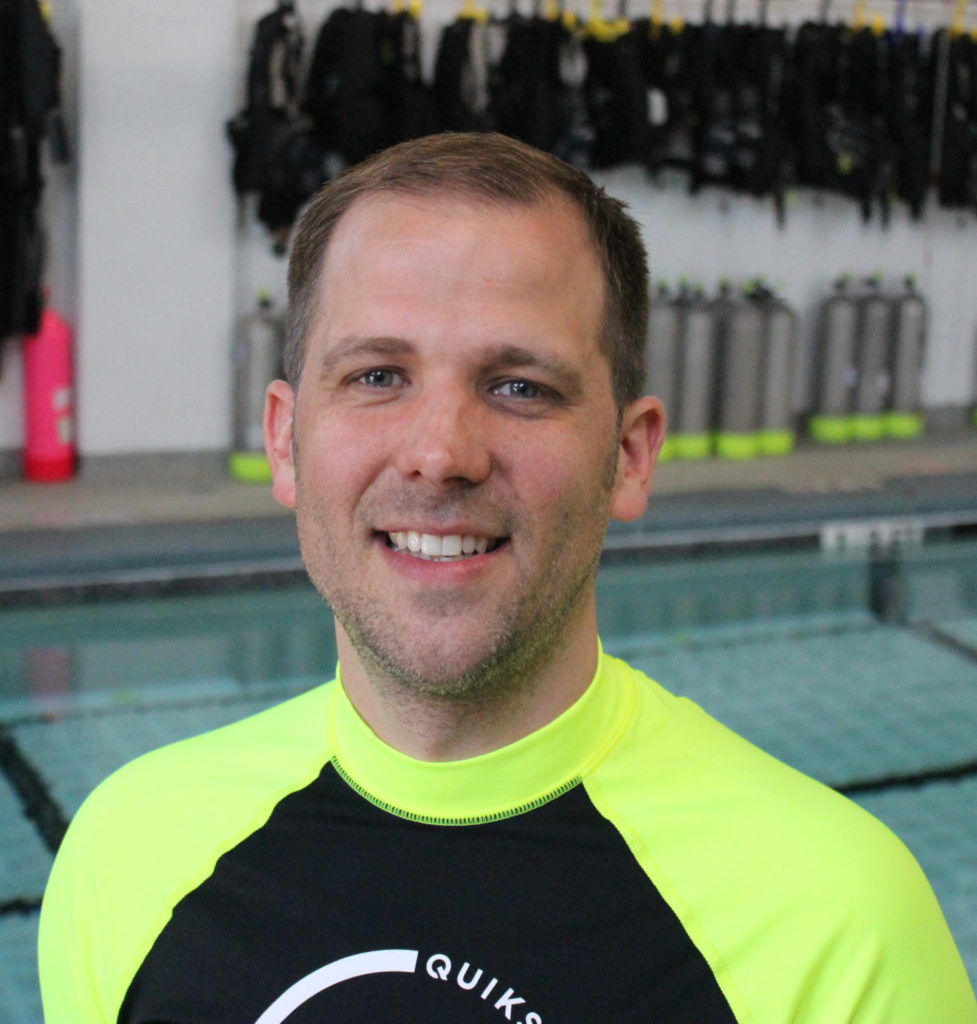 Meet Nathan – Owner/Founder
Nathan founded PowerPacked Swimming back when his oldest son was trying to learn how to swim. His wife had taken their son to multiple swimming schools with no success. Nathan told his wife, "just give me 30 minutes with him, and he will be swimming." She thought that he was being crazy! But 30 minutes later, their son could swim and she asked Nathan, how did you do that in only 30 minutes?! He said "it was a power- packed 30 minutes" and that is how "PowerPacked Swimming" began.
Nathan has a B.S. Minor in Physical Education with a concentration in swim. He has been trained in Red Cross and YMCA instructional swim techniques and is WSI certified. He is both a former 5A public high school and T.A.P.P.S swim coach.
Our goal here at PowerPacked Swimming is to get you moving in the water! We focus on three levels: acclimation, buoyancy, and movement. Swimming is not complicated. We want you to be confident in the water, so whether you are 2 years old or 72 years old — we would love to help you gain confidence and get you swimming.
Meet Coach Nate – Instructor
From Los Angeles, California, Coach Nate brings an enthusiasm, professionalism, and expertise to PowerPacked Swimming that we literally had to recruit from the far West Coast. 
Coach Nate has years of experience in all forms of athletic coaching, and has a particular gift when it comes to teaching small children. 
A former personal trainer and coach of junior high and high school students, Coach Nate is a consummate professional with a kindness that is treasured on the PowerPacked Swimming team. 
Meet Coach Lucas – Instructor 
Lucas is a 10-year coast guard veteran who spent his time in the military as a marine science technician and surface rescue swimmer. During his time in the Coast Guard he often volunteered with local community programs by assisting veterans and mentoring at-risk youth.  He grew-up all around the globe as the son of single-parent military household and has developed a unique ability to instruct younger learners through the practice he had teaching his younger brother and sister and teaching American drum set to musicians of all ages.
Lucas spends his time away from the pool developing his craft as a Strong Man and has even performed in Galveston's Dickens on the Strand and around the world in various venues and festivals.